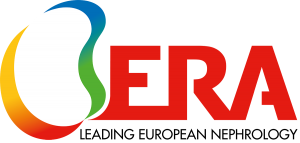 ERA's Mission
The objects of the Association are the advancement of medical science by promoting fundamental and clinical advances in the field of nephrology, dialysis, renal transplantation, hypertension, and related subjects.
ERA's Vision
– To advance education and continuous professional development by utilizing novel technology tools and established knowledge in the field in all areas of nephrology, from clinical nephrology to dialysis and transplantation.
– To promote ambitious collaborations among  European investigators aimed at formulating high quality projects (i.e. Clinical Trials, Research, etc.) to be submitted for external funding.
– To enhance the attention on chronic kidney disease as a public health priority.
– To promote awareness within the nephrology community and the public in general of the threat posed by health care activities, including dialysis treatments, to the environment and to support initiatives aimed at mitigating the adverse impact of health care on the environment.
– To promote Nephrology as a career opportunity for European medical students.
– To support and promote education, research and professional networking opportunities with the final aim of delivering a better quality of life for nephrology patients.
AGREEMENT 2023 BETWEEN IAHN AND ERA-EDTA
AGREEMENT 2016 BETWEEN IAHN AND ERA-EDTA
AGREEMENT 2015 BETWEEN IAHN AND ERA-EDTA